Electrical Safety Inspections in Sacramento
Electrical Safety Inspections Sacramento
Electrical Safety Inspections in Sacramento
Electrical Safety Inspections Sacramento
Do you want to ensure your home is as safe as can be? Look no further than Gubruds Electrical Services for a top-notch electrical safety inspection in Sacramento. We take your safety seriously, so leave it to us to test every nook and cranny of your electrical system to make sure it's up to snuff. If we spot any issues, we'll get 'em fixed up in a jiffy!
Now, here's the deal—opting for a Sacramento electric inspection at least once a year is the way to go. If it's been longer than that since your last checkup, pick up the phone and call your residential electrical contractors in Sacramento today. We'll speed over to your place and make sure you, your family, and your home are shielded from electrical woes and the damage they can cause if left untreated.
Electrical Safety at Home
Don't wait another minute! Schedule your home electrical inspection now. We'll work with you to find a convenient time for one of our Sacramento electric experts to swing by and give your home's electricity the once-over. We'll dig deep into our electrical inspection checklist to ensure every inch of your electrical system is running like a well-oiled machine.
Here's what we'll be checking out:
Circuit breakers and/or fuses
Appliances
Outlets
Switches
Circuits/possible circuit overload
Fixtures and lights
Our electrical inspection checklist is like a super-sleuth, sniffing out any electrical problems that may be plaguing your home. Buzzing lights, frequently tripping breakers, or shocking outlets—no electrical gremlin is safe from our keen eyes. Once we've got the scoop, we'll come in and do any electrical repairs in Sacramento that come up, making your home safe and sound again. No skipping the electrical inspection this year, okay?
Book Online
Book Online
Call Now for Your Electrical Safety Inspection in Sacramento, CA
Don't put off your home electrical inspection any longer. Lingering electrical problems can cost you a pretty penny in wasted energy, and trust us, that's money you could put to better use.
But wait, there's more! Ignoring electrical issues can lead to bigger, scarier problems. We're talking fire hazards, burn damage, and other pricey disasters hiding behind your walls. Yikes!
Spare yourself the headache and risk. Call us today, and we'll get that electrical system inspected in a jiffy.
At Gubruds Electrical Services, we're the electrical contractor in Sacramento who is all about keeping you safe and sound. We're just a call away from giving your home the electrical TLC it deserves. No need to worry about a potential fire hazard—schedule your appointment now!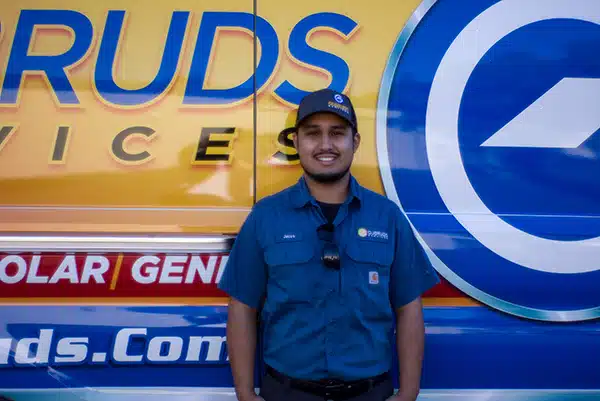 Go with Gubruds
Hear what your neighbors are saying about our electrical services in Sacramento