Electrician Wilton
Transforming your spaces with innovative electrical solutions!
Gubruds Services is one of the most sought-after electric companies in Wilton! No matter when or where you need help, Gubruds Services is there for you. We know how important it is for your home or business to have an electrical system that works safely and efficiently, which is why we offer a full range of residential and commercial electrical services in Wilton, such as installing emergency lighting and energy-efficient lighting, as well as upgrading and rewiring electrical systems. Count on the expert Wilton electricians at Gubruds Services to keep your electric system in good shape. Call us today!
Book Online
Book Online
5% Off Any Service
Honoring our Seniors, Vets, and First Responders
Automatically applied at time of service
Senior,
Military &
First Responder Discounts
Our Wilton Electric Services
Lighting & Ceiling Fans
Generators
Electric Panels & Outlet and Switch Services
Circuit Breakers & Surge Protectors
Smoke & CO Detectors
EV Chargers
Solar Panels
Contact us at Gubruds to learn more about our electrical services!
Electrical Services in Wilton
Book Online
Book Online
Electrical Repair in Wilton
We know that electrical problems can happen out of the blue and leave you wondering where to even start. At Gubruds Services, our skilled and insured Wilton electricians have all the tools, knowledge, and skill they need to help with your electrical needs.  Our team has you covered; from regular check ups and maintenance to a broken electrical system. The professionals at Gubruds Services will fix your electrical problems in a snap. We are your one-stop shop in Wilton!
Electrical Installation Wilton
Any installation involving your electrical system should be performed by a professional. Call our Wilton electricians for any and all of your installation needs. from ceiling fan installation to whole-home rewiring, no job is too small. There is nothing we will not install to help you remain safe. Is your electrical system outdated? Let us help you upgrade to a more efficient and safer system that will save you money in the long run.
Our Wilton electrical installation services include
Lighting and ceiling fan installations
Outlets and switches
Home Generator
Whole-home rewiring
Electrical panel upgrades and replacements
And much more!
Electrical Safety Inspections Wilton
Electrical fires are usually caused by faulty electrical systems. Defective electrical systems can harm appliances and gadgets, requiring expensive repairs or replacements. Gubruds Services prioritizes your family's safety. We are a well-known Wilton Electric Company and do on-site electrical safety checks to avoid electrical fires. Regular electrical safety assessments keep your system running smoothly. This prevents abrupt electricity outages and other issues.
Schedule an inspection today!
Call Us for All your Wilton Electrical Needs
Don't let electrical problems disrupt your daily routine. Schedule an appointment with us today and let our expert electricians take care of the issue.
Book Online
Book Online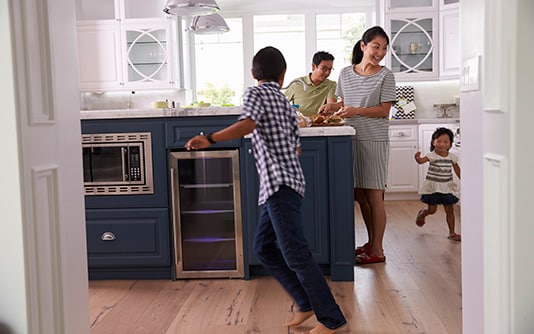 24-Hour Electrician Wilton
Why worry when you have the best ready-to-respond electricians at your service?
Our team will provide the necessary repairs or replacements anytime in Wilton. Call us to get our 24-hour emergency electrical services for power outage restorations, inspections and diagnostics, panel repairs and replacements, and electrical outlets and switches.