Electrician Folsom
Spark up your home or business with our reliable electrical services!
Electric emergencies require more than simply replacing outlets or inspecting circuits. Let us at Gubruds Services handle your Folsom electrical tasks. Our electricians have years of experience and can repair any number of electrical problems in your home or business. Our licensed specialists are available to assist with any of your electrical systems. We guarantee excellent customer service and professional results. We offer the best Folsom electric services in town. Call Gubruds Services today!
Book Online
Book Online
5% Off Any Service
Honoring our Seniors, Vets, and First Responders
Automatically applied at time of service
Senior,
Military &
First Responder Discounts
Our Folsom Electrical Services
Lighting & Ceiling Fans
Generators
Electric Panels & Outlet and Switch Services
Circuit Breakers & Surge Protectors
Smoke & CO Detectors
EV Chargers
Solar Panels
Contact us at Gubruds to learn more about our electrical services!
Electrical Services in Folsom
Book Online
Book Online
Folsom Electric Repair
We understand that electrical difficulties can strike out of nowhere, leaving you unsure where to begin. Our qualified and insured Folsom electricians at Gubruds Services have all of the tools, expertise, and skill required to assist you with any electrical problems. From routine maintenance to a faulty electrical system, our top tier technicians have you covered. Gubruds Services' experts will quickly resolve any electrical issues. In Folsom, we are your one-stop shop!
Electrical Installation Folsom
At Gubruds, we excel at providing a variety of electrical installations and replacements from new light fixtures, to outlets and switches, all the way to whole-home rewiring. We can also help you find the best electric solution for all your residential and commercial properties.
Electrical Safety Inspections Folsom
Did you know that malfunctioning or broken electric systems are to blame for more than one-third of building fires? The experts at Gubruds have the skills, knowledge, and tools to look at the situation, figure out what's wrong, and quickly fix the electrical system so that it is safe and works. Our qualified electricians in Folsom will help keep you from having to call for help.
Folsom Trusts the Dudes at Gubruds
Keep your home or business site brightened with safe and reliable electrical fixes. Don't wait until it's too late. Schedule an electrical safety inspection with us today to ensure your electrical system is safe and up to code. Call us today!
Book Online
Book Online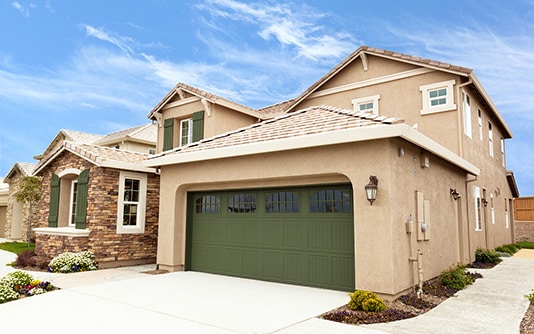 24-Hour Electrician Folsom
Our team of experienced and licensed electricians is available 24/7 to provide fast and reliable emergency electrical services for both residential and commercial properties. Whether you're dealing with a power outage, electrical fire, or any other urgent electrical issue, our team is ready to respond to your call and provide the necessary repairs or replacements.