Whole Home Generators Rancho Cordova
Whole Home Generator Installation Expert in Rancho Cordova
Without a generator, you won't be able to power essential appliances or equipment, such as refrigerators, heaters, medical equipment, or computers. This can be extremely problematic if you live in an area prone to power outages due to extreme weather conditions, natural disasters, or other unforeseen events.
Book Online
Book Online
$1500 Off
Generac standby home generator system
Senior,
Military &
First Responder Discounts
Professional Whole Home Generator Installation
At Gubruds Services, we offer homeowners high-quality generator installation in Rancho Cordova to ensure you have backup power when needed. Our electricians in Rancho Cordova can help you choose the right generator for your needs and install it safely and efficiently.
Our Home Generator Services
Book Online
Book Online
Whole Home Power Generator- What You Need to Know
Considering a residential generator but wondering if it will benefit your home?
A whole-house generator is a backup power system that can power your entire home when the electricity goes out or in an emergency. A whole home generator is connected directly to your house's electrical system and can power all your appliances and equipment.
Also, a whole-home generator helps homeowners in several ways.
Knowing that you and your family will have access to backup power during an emergency provides peace of mind.
It prevents food spoilage, water damage, and other issues during power outages.
It can help maintain your home's security and safety systems, such as alarms, surveillance cameras, and garage door openers.
At Gubruds Services, we specialize in whole-home generator installation and maintenance services. Our team of generator installers in Rancho Cordova can help you choose the right generator for your home, install it safely, and provide ongoing maintenance and support.
Reach out to us today to learn more about how a whole-home generator can benefit your home and family.
Types of Whole Home Generators
You can choose from various home power generators depending on your residential needs. Here are some of the most common types:
Portable Generators: If you want smaller and less expensive generators, choose portable ones. They can be moved around and stored when not in use. Portable generators typically power a few essential appliances, such as refrigerators, furnaces, or lights.

Standby Generators: These generators are permanently installed outside your home and are connected to your home's electrical system. They automatically turn on within seconds of a power outage and can power your entire home.

Solar Generators: The generators use solar panels to collect and store energy from the sun. They are environmentally friendly and can provide backup power for essential appliances and equipment during power outages.

Inverter Generators: These generators use advanced technology to provide clean and stable power. They are smaller and more fuel-efficient than traditional generators and are ideal for powering sensitive electronics, such as computers, TVs, and audio equipment.
Schedule Your Home Generator Installation Now!
Call us today to talk with one of our Customer Service Representatives, or use the button below to book online.
Gubruds: Professionalism You Can Count On for Home Generator Installation & Replacement in CA
Book Online
Book Online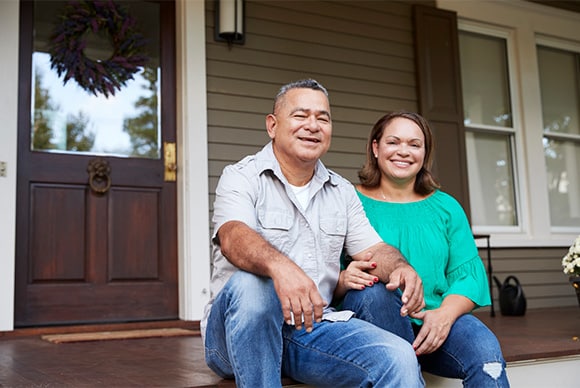 Comprehensive Home Generator Resources Near You in Rancho Cordova, CA
Experts at Gubruds Services can thoroughly inspect your residential generator and recommend upgrades to keep you and your loved ones safe. Contact us today!
Frequently Asked Home Generator Questions
What are the potential Issues I may face with residential generators?
We want you to be well aware of the most common problems you may encounter with your residential generator so you can seek the assistance of our generator service in Rancho Cordova.
Fuel Supply: Generators require a constant fuel supply, such as gasoline, diesel, or propane. If you don't have enough fuel or a way to refill it during an extended power outage, your generator may not be able to run.
Battery Failure:

 

If the buildup of sulfate on the battery terminals increases or the charger is dirty or loose, it may result in battery failure.
Maintenance: Generators require regular maintenance; including oil changes, filter replacements, and battery checks, to ensure they run efficiently and reliably. Failure to perform regular maintenance can lead to performance issues and breakdowns.
Wet Stacking:

 

Due to high run time, condensed water,

 

unburned oil, and carbon particles,

 

the engine of your generator may get over-fueled and damaged
Installation: Improper installation of generators can lead to electrical hazards, fire, or other safety issues. It's essential to have your generator installed by a licensed electrician in Rancho Cordova with experience in generator installation.
Carbon Monoxide: Most generators emit carbon monoxide, a colorless, odorless gas that can be deadly if inhaled in high concentrations. It's important to operate generators in well-ventilated areas and to never use them inside your home or garage.
Should I purchase a standby generator or a portable generator?
Whether you should purchase a standby or portable generator depends on how many members are in your household, your power needs, whether you are at home frequently or not, and your budget. The main difference between standby and portable generators is the manner in which the power is transmitted into your home along with the electrical capacity. Standby generators are pretty large, permanent structures located outside of your home that run on natural gas or liquid propane. Standby generators will turn on automatically the minute your power fails (even if you are not home), and then automatically turn off again once power is restored. Portable generators are much smaller and run on gas. Unlike standby generators, you will have to physically wheel it outside and connect it using a heavy-duty extension cord made specifically for generators. Unfortunately, with standby generators, only a very limited amount of appliances and electronics can connect. Lastly, standby generators are more expensive than portable generators.
What size generator do I need?
Which size generator that you will need depends on what you are looking to power in the event that you lose electricity. It's important to note that when speaking about generators, the term "size" refers to the electrical capacity of the generator, not the physical size of it. If you want to run your A/C, refrigerator, and one TV running all at one, for example, you can calculate the electrical capacity you'll need from your generator by adding up the total watts of each load amount. The most efficient way to determine the appropriate size generator for your home is to have an experienced electrician from Gubruds assess your home and discuss your electrical needs. Your Gubruds electrician can then make a recommendation and provide you with an estimate on the total cost of the generator and the installation.
How much will a generator cost me?
The cost of a generator depends on several factors including size (electrical capacity in watts), the specific features of the unit, and whether it is a portable or standby system. it's a standby or portable, the electrical capacity (watts), and the features of the unit. Standby generators are almost always more expensive than portable generators as they offer significantly more convenient features. If your looking to install a generator in your home, give Gubruds a call to have a trusted electrical expert give you a free price quote.