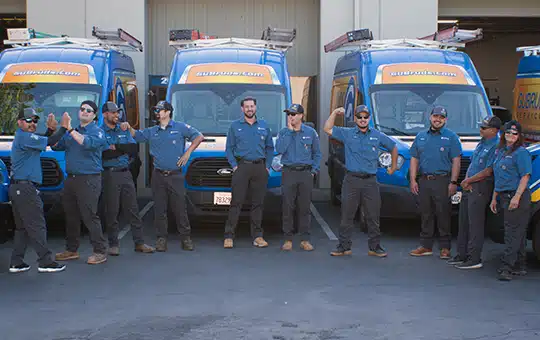 Your Rancho Cordova Electricians
The Good Dudes At Gubruds
Gubruds Services was started by Jay Gubrud in April of 1995 as Gubrud's Electrical Contracting Inc. While we are based out of Rancho Cordova, we service all over the greater Sacramento area. Our goal at Gubruds is to provide you with the best possible experience. We strive to treat all of our employees, customers, and vendors like family because we're not happy until you're happy!
Book Online
Book Online
Senior,
Military &
First Responder Discounts
About the Owner
I am Jay Gubrud, the owner of Gubruds Electrical. I wanted to work in this industry because my father was an electrician. When I was a little boy I remember his tool belt with all the cool tools and testers. I would go out on jobs and help him by crawling through attics and subfloor areas. As soon as I graduated high school I joined the local electrical union and started an apprentice program. In 1994 I decided to start working on my own and took the State of California Electrical Contractors exam resulting in me obtaining my C-10 electrical contractor's license. At Gubruds Electrical, we specialize in full home electrical service, from panel upgrades, light upgrades, whole-house fans, and troubleshooting problems.
Meet The Team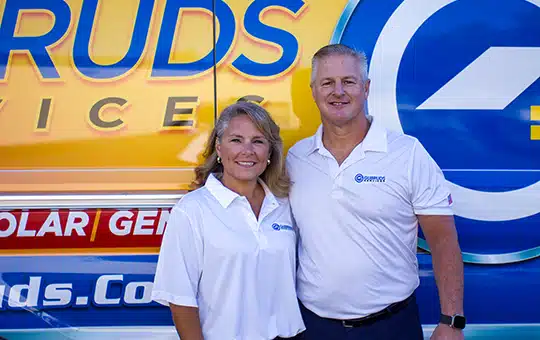 BEST Warranties

With a dedicated team answering the phones around the clock, Gubruds has the best warranties in the industry.

Highest Quality Service

Our team has over a century of combined experience in the residential and light commercial electrical industries.

100% Satisfaction

Your home will be treated as our own, and our job isn't complete until you're 100% satisfied.

Up Front Pricing

All prices for repairs and installations are provided up front and must be approved by you before work starts.
Why Choose Gubruds
Gubruds Electrical Contracting Inc. was established in 1994 by Jay Gubrud. We started out specializing in residential and light commercial electrical with extensive experience in older homes. Our goal was and is to provide professional, quality service for our customers (homeowners, business owners and contractors) to build long-lasting relationships within the community.
Gubruds Electrical Contracting Inc. is a family-owned and operated company that believes in family values and extending those values onto our customers. It started out with Seana Gubrud answering the phones and handling the scheduling and other administrative duties. Jay Gubrud took care of the project management, managing technicians, and estimating.
Although Jay is not working as an electrician in the field as much these days, he is busy building a wonderful company with a great culture to give every one of his employees the best life possible. The team at Gubruds Electrical Contracting Inc. is an extension of his family, and we all have a common goal to provide the best service possible.
Book Online
Book Online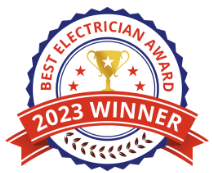 Go with Gubruds
Hear what your neighbors are saying about our electrical services in Sacramento
Get the Service You Deserve
Is your home experiencing issues that require electrical repair? Gubruds is the trusted name in Rancho Cordova, California electrical repair services near you.
Schedule your electrical repair cost estimation today, and ensure your electrical system is running safely & efficiently all year long!