Electrical Repair in Sacramento
Electrical repairs can cause stress for homeowners because electrical systems affect the entire home's functionality. Without certain electrical systems properly working, food can go bad, your HVAC can stop running, and you may lose access to important devices. But, don't worry – when you are in need of electrical contractors in Sacramento, you can count on us!
The electricians in Sacramento, CA, at Gubruds can come to your rescue!
Gubruds can handle any array of electrical repairs in Sacramento, so no matter what type of electrical repair you may require, you can count on us to get it done right for you. If you're in electrical trouble, call Gubruds to schedule a repair ASAP!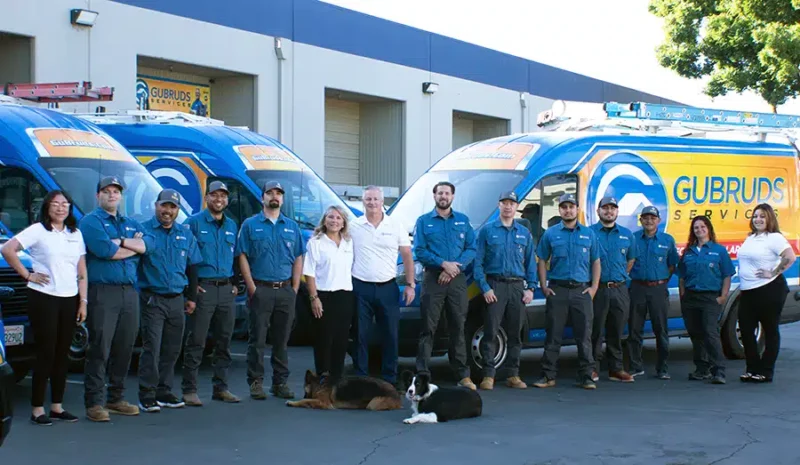 Book Online
Book Online
Our Sacramento Electric Repair Services
At Gubruds, we provide a wide variety of Electrical Repair Services as your residential electrical contractors in Sacramento, so whatever electrical needs your home may require, you can count on Gubruds every time! Some of our electrical services include:
Circuit Breaker Repair
Wiring Repair
Switches and Outlet
Home Surge Protection Repair
Lighting Repair Sacramento
… and others!
From power outages to lighting repair in Sacramento and more, don't stress when you have Gubruds on the way. Call us any time for fast and reliable electrical repair services.
Benefits of Gubruds Electrical Repair Services
When you entrust Gubruds Electrical Services for electrical repair in Sacramento, you can rest assured that the job gets done right. Our team of electricians are expertly trained with the skills, tools, and knowledge that is required to accurately repair a variety of electrical services.
Our number one priority is to make sure your Sacramento, CA home's electric system is repaired correctly and running safely. If you are in need of our Sacramento electricians, you can count on Gubruds to get the job done as effectively as possible and never begin any work without your approval first. Call us today to get more information, get your questions answered, and schedule services today.

Go with Gubruds
Hear what your neighbors are saying about our electrical services in Sacramento