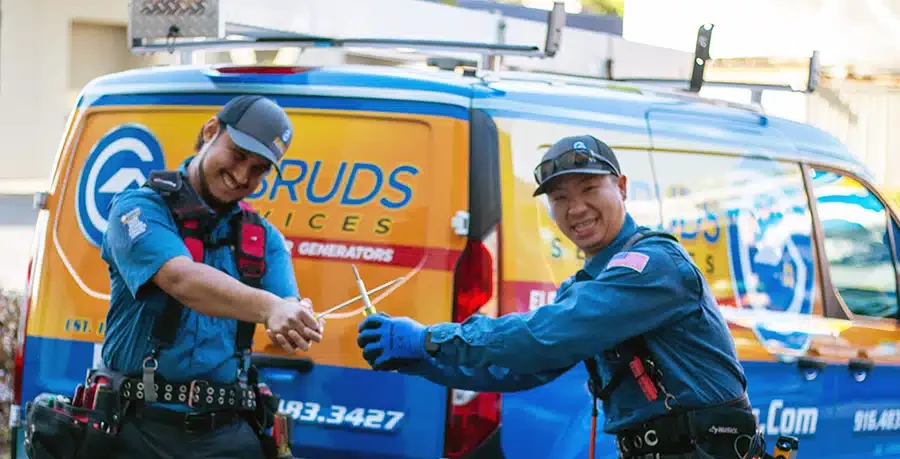 Sacramento Lighting Experts
At Gubruds Electrical Services, our Sacramento electricians take pride in being
your reliable lighting design and repair experts as your local electrical contractors. We not only deliver on our promises but also ensure that your interior and exterior lighting needs are met with utmost care. With our extensive expertise and resources, we offer a wide range of lighting services, enhancing your home's ambiance, safety, and functionality.
Outdoor Lighting to Illuminate Your Property
Outdoor lighting is essential for both security and aesthetics. Our Sacramento electric team is skilled in installing security, landscape, and motion sensor lights. We carefully design outdoor lighting solutions to improve your property's appearance and functionality, from illuminating driveways and pathways to creating inviting outdoor spaces. We utilize high-quality and energy-efficient lighting products, ensuring that your outdoor lighting remains both effective and cost-effective.
Transform Your Indoor Spaces with Elegant Lighting Installation in Sacramento
Indoor lighting plays a crucial role in enhancing the appeal of your home or business. Our skilled Sacramento electric experts are adept at installing and repairing a variety of light fixtures, including chandeliers, ceiling fans, and more. Whether it's recessed, track, or pendant lighting, we have the expertise to create the perfect ambiance for any room. We also offer dimmer switches for added lighting control, ensuring your satisfaction with every project.
The Right Lighting for Your Home
Our lighting design services in Sacramento, CA, cater to both residential and commercial settings. From indoor to outdoor lighting, energy-efficient upgrades to smart lighting installations in Sacramento, we provide tailored solutions to meet your specific needs. Our electricians are dedicated to ensuring that every lighting installation in Sacramento is done accurately and safely.
Book Online
Book Online
Lighting Hacks for Cost-Effective Solutions
We understand the importance of saving energy and money on your bills. That's why we offer some smart lighting hacks for your home. Upgrading to energy-efficient LED bulbs, installing dimmer switches, incorporating accent lighting, and keeping your fixtures clean are simple yet effective ways to maximize indoor and outdoor lighting while minimizing costs.
Smart Home Integration and Sensor Lights
At Gubruds, we embrace the latest technology, allowing us to integrate your lighting with your smart home system. With Wi-Fi and smart lighting systems, you can conveniently control your lighting from anywhere. Additionally, we offer lighting sensors that automatically turn lights on or off based on motion or time of day, contributing to a more efficient and sophisticated lighting setup. We can also handle your next lighting repair in Sacramento.
Lighting Planning and Professional Assistance
If you're building or renovating your home, we recommend planning your lighting carefully. Proper lighting design can significantly impact the look and feel of a room. Our lighting experts are here to guide you throughout the planning process, ensuring your lighting complements your home's overall design. Plus, if you need lighting repair in Sacramento, Gubruds can help with that too.
Contact Gubruds Electrical Services today for a consultation and discover the best lighting solutions for your home. As your residential electrical contractors in Sacramento, we are here for all of your lighting needs. Whether it's interior, exterior, or smart lighting, we have the expertise to brighten up your space and make it truly shine.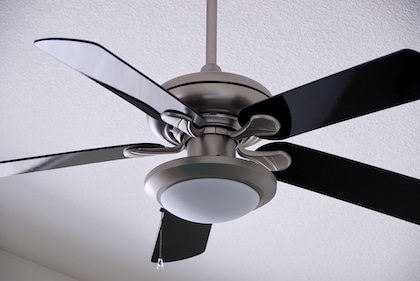 Go with Gubruds
Hear what your neighbors are saying about our electrical services in Sacramento