Add Value to Your Home With Upgraded Lighting
Add Value to Your Home With Upgraded Lighting
Add Value to Your Home With Upgraded Lighting
Add Value to Your Home With Upgraded Lighting
Few things are more disheartening than a dim and dreary room – except perhaps one adorned with outdated light fixtures. The infusion of stylish lighting in Sacramento into your house can work wonders in modernizing the look of any space and conjuring up an airy, inviting ambiance. While the merits of enhancing your home's indoor or outdoor lights are clear when it comes to boosting the overall livability, the question remains: can this actually lead to a higher home value? Here's what you need to know from our Sacramento electric experts!
Do Light Fixtures Raise Your Property Value?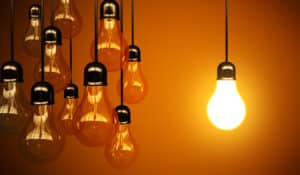 Integrating or upgrading your lighting fixtures is an economical avenue to raise your home's value. Yet, gauging the extent to which your home's worth can rise after a lighting upgrade remains a challenging task. It's partially contingent on the caliber of your existing lighting design in Sacramento as well as the upgraded alternatives. For instance, if you're dealing with seriously outdated lighting and you swap it out for premium fixtures, a substantial return on investment might just be in the cards.
Furthermore, the kind of lighting you incorporate can change the price of your home when it's time to sell. LED or recessed lighting typically have strong favorability among potential buyers, as does energy-efficient lighting design in Sacramento and dimmer switches. Even if the upgraded illumination doesn't tangibly inflate your home's value, it might grease the wheels of a smoother sale.
Tackling extra lighting could also yield dividends. Illuminating your front and backyards and introducing extra radiance around the entrance can enhance your home's curb appeal, rendering it more appealing to buyers and potentially fattening up its value.
Does a New Chandelier Raise Home Value?
Chandeliers typically come as part and parcel of property sales and are thereby included in the valuation. Tacking on a chandelier can indeed bolster your home's worth, particularly if you opt for an opulent model crafted from exquisite crystals. While the market does offer budget-friendly chandeliers composed of imitation plastic crystals, these won't confer any more value to your dwelling than a run-of-the-mill light fixture.
That said, it's worthwhile to ponder whether a chandelier aligns with your home's interior. If your dwelling boasts large enough dimensions or a period-style aesthetic that complements a chandelier, integrating one might turn out to be a shrewd move. However, in a modest apartment or house, a chandelier could seem out of place, potentially diminishing its allure to buyers, even if it does boost the asking price.
Does LED Lighting Raise Home Value?
LED lighting in Sacramento has garnered admiration from numerous prospective buyers and has the potential to hike up your home's value. LED lighting earns favor because each bulb boasts an extended lifespan compared to its traditional counterparts.
Additionally, LED lighting designs in Sacramento are significantly more energy-efficient and environmentally friendly than the alternatives, potentially saving homeowners (or future buyers) around $225 annually on utility expenses and bulb replacements, as stated by the U.S. Department of Energy. LED lights also play a pivotal role in crafting an energy-efficient household, a factor that can yield home sellers roughly 2.7% more in comparison to homes not classified as energy-efficient.
Are Expensive Light Fixtures a Wise Call?
Is funneling funds into pricier lighting fixtures a strategic maneuver for raising your resale value? The answer is contingent on your unique scenario and the prevailing home values within your area.
Pricey light fittings are generally distinguished by their superior craftsmanship, but a multitude of pocket-friendly mid-range alternatives will also last a long time and look great. Typically, it's a good idea to fork out a tad more for enduring quality and a polished finish. However, there's a caveat: Luxurious light fixtures could be priced in the tens of thousands of dollars, potentially dwarfing any increase in home value if your dwelling falls within the average price range.
On the flip side, budget lighting in Sacramento can often sport a similar visual appeal, and numerous home decor stores now churn out exceedingly affordable options that mirror the aesthetics of upscale counterparts. Nevertheless, the longevity of materials might not be guaranteed, making it somewhat of a catch-22. Exercise caution, particularly with budget lighting choices for damp settings like bathrooms, where humid conditions could precipitate rusting.
In sum, aim to strike a balance by investing enough in securing a top-notch, hardwearing product, without overshooting the mark to the point where the expense eclipses the potential resale value escalation.
Get Sacramento Lighting Help Today!
At Gubrud's Electrical Services, we are here to help with your lighting installation in Sacramento. Let us know if you want to raise your home's value and we will help you select the lighting type and fixtures that will help you do just that.

Go with Gubruds
Hear what your neighbors are saying about our electrical services in Sacramento