Fuse Panels vs Circuit Breakers in Sacramento
Fuse Panels vs Circuit Breakers in Sacramento
Fuse Panels vs Circuit Breakers in Sacramento
Fuse Panels vs Circuit Breakers in Sacramento
Do you have circuit breakers in Sacramento that regularly overload or fuses that you have to replace all the time? Or maybe you realized that you've never had your circuit breaker panels or fuse panels check out by a professional. No matter the reason for your interest in the topics, our experienced electricians from Gubruds Electrical Services can help you out!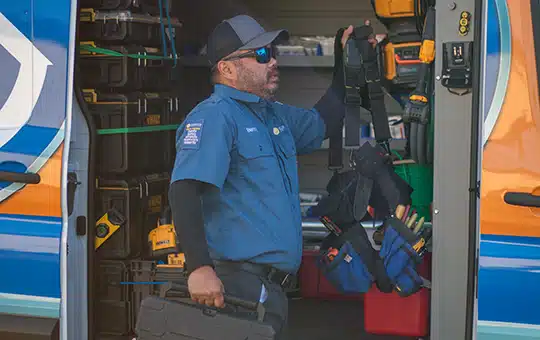 Call us today and we'll come out to take a look at your system. We have experience with circuit breakers, circuit breaker boxes, fuses, and fuse boxes. We can also repair broken circuits or install new ones, or help you get a new box that will meet your expanding Sacramento electric needs. 
The Benefits of Circuit Breakers
Circuit breakers in Sacramento are an updated version of the fuse box. Most newer homes have these. They offer the following benefits.
Require less maintenance. This isn't always true but is a good rule of thumb.
Very easy to reset when tripped.
GFCI-compatible breakers are available and compatible with the system.
You don't need to do a circuit breaker replacement every time one gets tripped.
Better suited for today's advanced electrical needs.
The Benefits of Fuses
The fuse box is the original way to deal with the various electrical circuits in a home. They are great because:
They are very sensitive, even more so than most circuit breakers.
They are inexpensive to own and operate.
If rated properly for modern electrical usage, they are as good an option as a circuit breaker box.
Our Services
We can repair broken boxes or take on circuit breaker installation if you want to switch over from a fuse box. Our experienced electricians can also tackle fuse box replacement and anything having to do with fuses and fuse panels. Circuit breaker panels are one of our specialties, and we can replace or repair them based on your needs.
Contact us at Gubruds Electrical Services today if you have questions about or problems with your circuits, breakers, panels, or fuses. We'll send out a skilled electrician ASAP to take care of everything for you. Our electric experts serving Sacramento County will get your home's electricity running well again fast! Make your appointment now!

Go with Gubruds
Hear what your neighbors are saying about our electrical services in Sacramento